Saturday, February 18
9am:  Ice Diving Demonstrations
9am:  Breezy Hill Alpaca Farm at Shepard Park
9am: ATV Scavenger Hunt/Poker Run at Duffy's Tavern
11am: Human Foosball Tournament at Duffy's Tavern
11am-7pm:  Locavore Weekend at Adirondack Winery
11am – 2pm:  ATV Wagon Rides in front of Duffy's Deli
12 – 1pm:  Zumba Camp at King Neptune's Pub
12 – 2pm: Open Mic at Shepard Park Amphitheater
12 – 3pm: Children's Activities at King Neptune's Pub and Courtyard Marriott
12 – 3pm:  Face Painting at King Neptune's Restaurant
12 – 3pm: Pony Rides at Shepard Park
12:00pm: Chowder Cook-off at Shepard Park Amphitheater
1:30pm: Make Your Own Tie-Dyed T-Shirts at Shepard Park
2pm: Lake George Dog's Got Talent Show at Shepard Park
2:30pm-4pm:  Do You Wanna Build a Snowman Contest at Shepard Park
3pm: Polar Plunge at Shepard Park Beach
4pm: Make S'mores at the Beach
4 – 6pm:  Hot Chocolate Bar at Shepard Park Beach
6:00pm: Fireworks
Sunday, February 19
9am: Ice Diving Demonstrations
9am:  Breezy Hill Alpaca Farm at Shepard Park
11am-12pm: Adirondack Youth Hockey Scrimmage on the lake
11am: Human Foosball Tournament at Duffy's Tavern
11am-6pm:  Locavore Weekend at Adirondack Winery
11am – 2pm:  ATV Wagon Rides in front of Duffy's Deli
11:30am: Make Your Own Sundae with Stewart's
12 – 3pm: Children's Activities at King Neptune's Pub and Courtyard Marriott
12 – 3pm:  Face Painting at King Neptune's Restaurant
12 – 3pm: Pony Rides at Shepard Park
1:30pm: Make Your Own Tie-Dyed T-Shirts at Shepard Park
2pm: Lake George Dog's Got Talent Show at Shepard Park
2:30pm-4pm:  Do You Wanna Build a Snowman Contest at Shepard Park
3pm: Polar Plunge at Shepard Park Beach
4pm-5pm: Keg Toss Competition at Shepard Park
4pm: Make S'mores at the Beach
6:00pm: Fireworks
---

Friday, February 17 from 4pm-12am
West Mountain Ski Area
Sponsored by Druther's Brewing and Whiteman Chevrolet, this HUGE annual event at West will include fireworks, torchlight parade, neon light/glow stick competition, Live music from Audio Stars, Food and drink specials, Large Bonfire, raffles, dancing and more!
---
Friday, February 17 at  4pm – Monday, February 20 at 11am
Silver Bay YMCA
Enjoy the fresh Adirondack mountain air and wintertime fun! Bring your ice skates, snowshoes and cross-country skis. Weekend activities include snowshoe walk, broom ball, sledding, Iceman obstacle course, snow sculpture contest. The Winter Ball on Saturday night at 7:30pm features live music by the Keith Pray Quartet, dancing. There will be a children's craft/games corner. Also refreshments and a basket raffle. On Sunday evening there is skating under the stars, a bonfire, s'mores. Please note, activities that are weather dependent may be substituted based on conditions. Visit us for a day or stay overnight.
---

Friday – Sunday, February 17-19 at 5:00pm
Lake George Beach Club
The newly opened Lake George Beach Club is joining in with the ice bar trend this weekend.  Located adjacent to Shepard Park, this ice bar will be easy to access from the heart of the Lake George Winter Carnival.
---
Hague Winter Weekend
Friday, February 17 – Sunday, February 19
Hague Town Park & Various Locations
Main events include a chili bake-off on Saturday at 5pm and a polar plunge at the Trout House Village dock Sunday at 1pm.  Additional information is available by emailing Megan Haskell at mhaskell14@yahoo.com.
---

Friday, February 17 at 7:00pm
Glens Falls Civic Center
With Danny Gokey, K-LOVE Radio's Male Artist of the Year and special guests Unspoken. Casting Crowns are a multi-platinum, Grammy-award-winning and Billboard's top-selling group in Christian music. Albums include Glorious Day: Hymns of Faith, Thrive, Come to the Well, Lifesong Live and many others.
---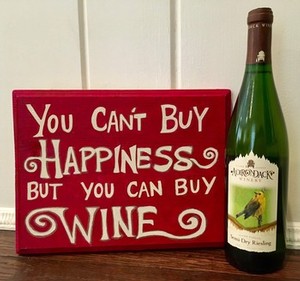 Friday, February 17 from 7:00pm – 9:00pm
Adirondack Winery
Sip on a wine tasting flight and snack on a light food spread as you get in touch with your creative side! The talented Rhianna Cerro of  SKETCH Design Lounge will be there to guide you through making your very own hand-painted wooden sign with your favorite wine saying and wine design!
---

Saturday & Sunday, February 18 & 19
Anywhere in New York State
Trying fishing for the first time?  Haven't fished in a while? Here's your chance to remind yourself how joyful catching a fish can be!  This weekend, fish anywhere in New York without a fishing license.  Grab a friend, family member of both and become an ambassador to the sport!
---

Saturday, February 18 from 9am – 2pm
Dynamite Hill Recreation Area
Wacky Winter Family Fun without motors or jet power! Build and enter your sled; compete for prizes for the fastest, most creative, and funniest sled. 4 people per sled, helmets are required. Prince and Princess contest, free continental breakfast, basket raffle; food and coffee available.
---

Saturday, February 18 at 9:00am
The Hyde Collection
Begin the vacation week by finding your inner Zen among the artwork of acclaimed contemporary nature watercolorist Allen Blagden. Yoga instructor Kate Patterson will lead the group on a spiritual journey to connect with your inner calm and nature brought to life with Blagden's realist works.
---

Saturday & Sunday, February 18-19, from 9:30am – 3:30pm each day
Gore Mountain
Our 2-day President's Weekend Holiday Camp is a great way for your children, ages 4-12, to spend their holiday vacation on the slopes and meet new friends!  Kids enjoy two consecutive days of fun skiing/riding with the same coaches.  This camp is open to all abilities, and includes lift ticket, lunch, and supervision each day.
---

Saturday, February 18 from 10am – 4pm
YMCA Camp Chingachgook
Keep the winter blues at bay and stop by Camp Chingachgook's Winter Wonderland days for a day of frosty winter fun!  Lunch is provided and the event is FREE! Activities include snow tubing, snow shoeing, hikes, crafts, s'mores by the campfire, hot coco and Gaga ball! Please call 518-656-9462 to RSVP!
---
Saturday & Sunday, February 18 & 19 from 10am – 5pm
Antiques Marketplace
Everyone is invited to attend our Fifth Anniversary Celebration offering home made refreshments and store wide sales. Twenty of the region's finest dealers display an eclectic selection of antiques from the 18th century through mid-century modern in a beautiful shop that was voted the "Best in the Adirondacks" by Adirondack Life Magazine.
---
Saturday, February 18 at 1:00pm
Up Yonda Farm
Experience snowshoeing at Up Yonda Farm during a guided hike.  After a brief look at the techniques of the sport, visitors will hit the trails.  The property is home to many species of animals so expect to see a variety of tracks.  The fee includes a snowshoe rental.  If snow cover is inadequate for snowshoeing, we'll do a hike.
---
Saturday, February 18 from 3:00 – 8:00 PM
The Inn at Erlowest
Come out and experience Lake George from the Erlowest fire place patio, courtyard and terrace while enjoying fire bars, signature cocktails, s'more station and delicious food prepared by Executive Chef Adam Padilla.  Local restaurants will offer beverage and food samples in the Erlowest Ballroom while live music plays.  A portion of all proceeds will be donated to the Lake George Region for Women in Need local charity. Come warm up at Erlowest this winter season while giving back to those in need.
---

Saturday, February 18 at 2:00pm
The Long Horn Restaurant & Pub
Our famous Whippy and Skittles will be performing and they will definitely keep the party rocking. Family fun, ticket includes appetizers of clams, chicken wings; buffet dinner served continuously from 3-7pm. Get your 50/50 tickets and be sure to take a chance or two in the raffles – a 50″ Vizio Smart TV and a YETI cooler. Everyone welcome to join in, this is always a great time!
---

Saturday, February 18 at 7:30pm
Tannery Pond Center
Charles Cornell and the Square One Project presents Storybook program of jazz and progressive rock with a classical influence.
---

Monday, February 20 at 11am. registration at 10am
North Creek Ski Bowl
This event is great for learning the sport of boarder/skiercross so tell all of your friends- the more we have the better the racing! USASA is celebrating its 11th season of the Adirondack Series!  Visit their site to learn more about membership and online registration.  Remember to renew or purchase your year-long membership prior to the first event you attend this season.
---